DSLR Camera Sling Backpack Waterproof 9.06 * 5.51 * 14.57 inches
35,99€
49,99€
28% OFF
BTW inbegrepen
&Gratis verzending naar Netherlands, Belgium
Merk:

K&F Concept

Koop K&F Concept dslr camera sling backpack waterproof 9.06 * 5.51 * 14.57 inches online, gratis verzending en 30 dagen retourgarantie.

KF13.050

Model:

KF13.050

35.99

https://www.kentfaith.nl/KF13.050_dslr-camera-sling-backpack-waterproof-9.06-5.51-14.57-inches
Kenmerken
• Sling-rugzak is geschikt voor DSLR met een standaard zoomlens, 1-2 extra lenzen of een flitser en accessoires, een compact statief of een monopod en persoonlijke spullen.
• Het ontwerp van de rugzak zorgt voor een snelle rotatie van de achterkant naar de voorkant van je lichaam, waardoor je eenvoudig en snel toegang hebt tot je uitrusting (zijzakken met ritssluiting voor gemakkelijke toegang, antitiefstal met achtergrondverlichting).
• DSLR camera-modellen die in de tas passen: Canon EOS Rebel SL1 / T3 / T3i / T5, Nikon D3200, Nikon D3300, Sony Alpha A5000 en Sony Alpha A6000 etc.
• Twee afneembare riemen met snelsluitingen zijn meegeleverd voor snelle bevestiging van uw statieven.
• Deze lichtgewicht en duurzame reistas is ideaal voor gebruik onderweg! Verbeter het plezier van je reis en geef je een gevoel van veiligheid.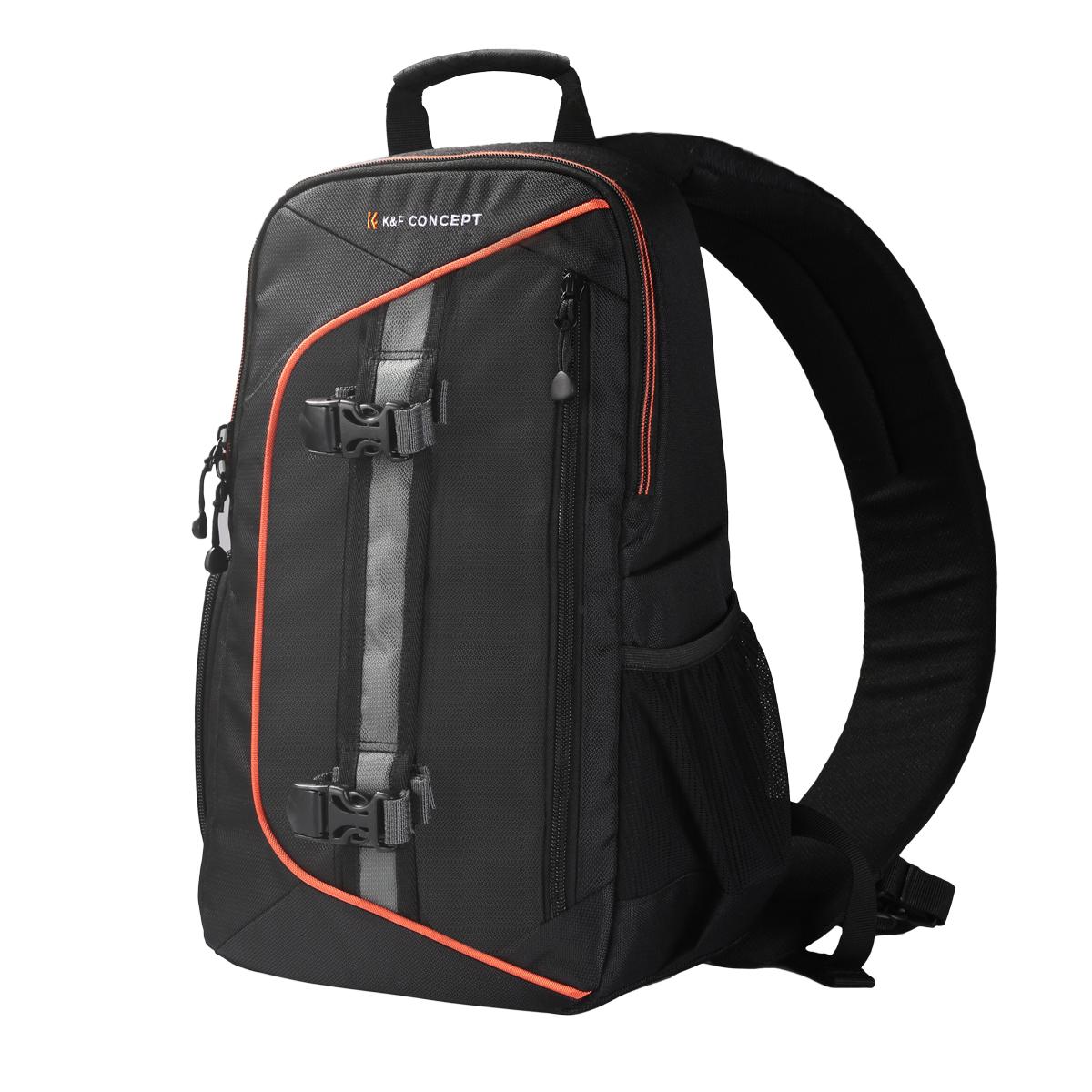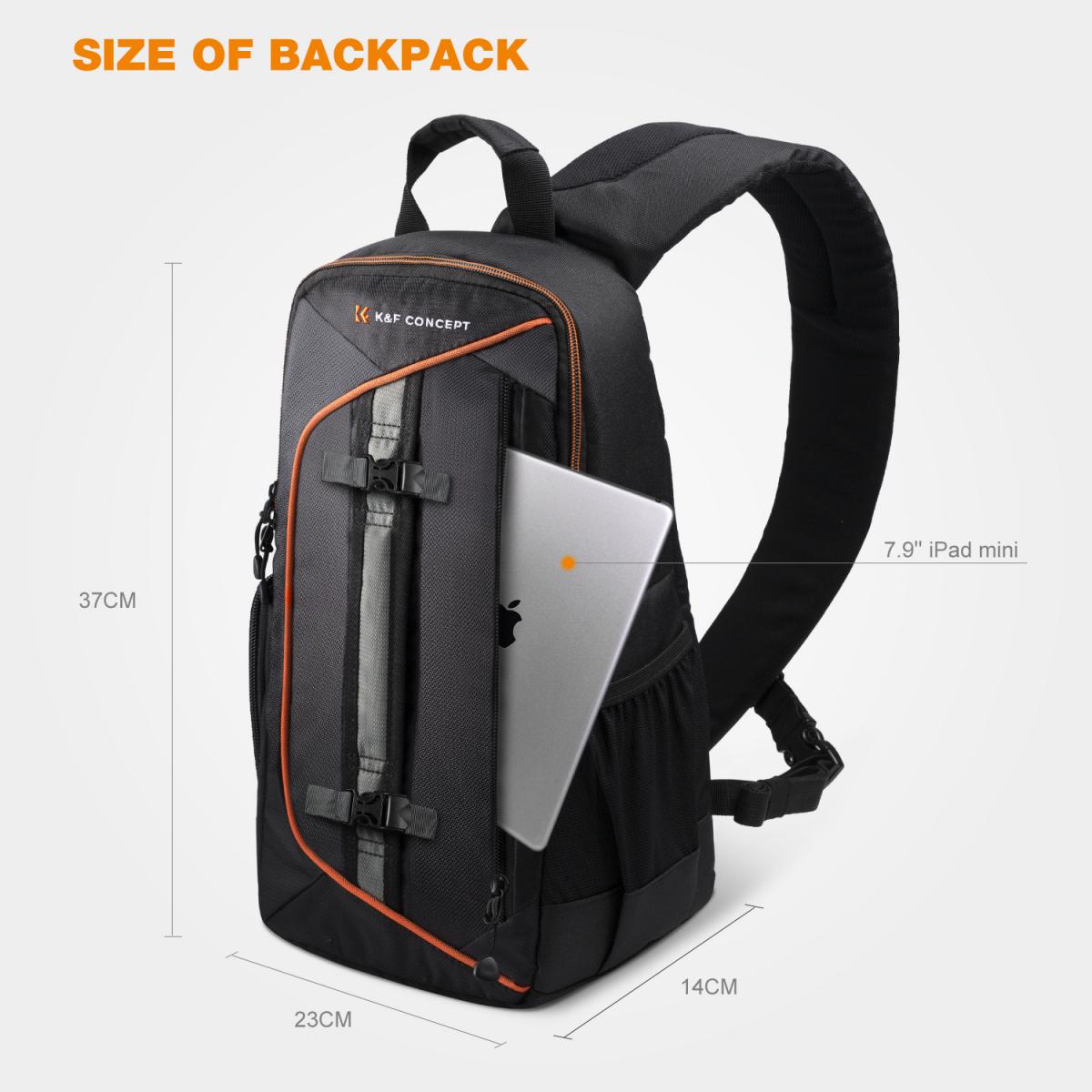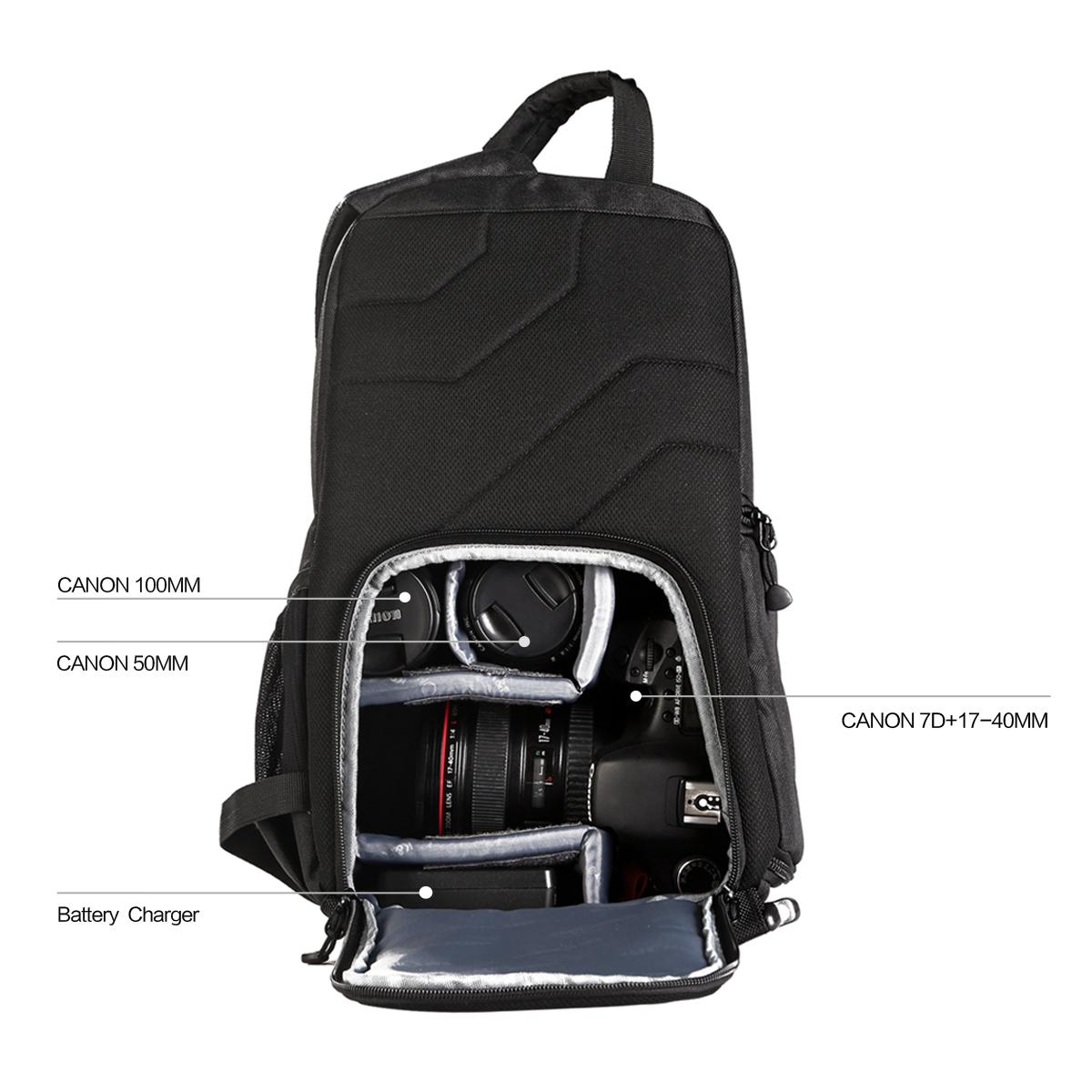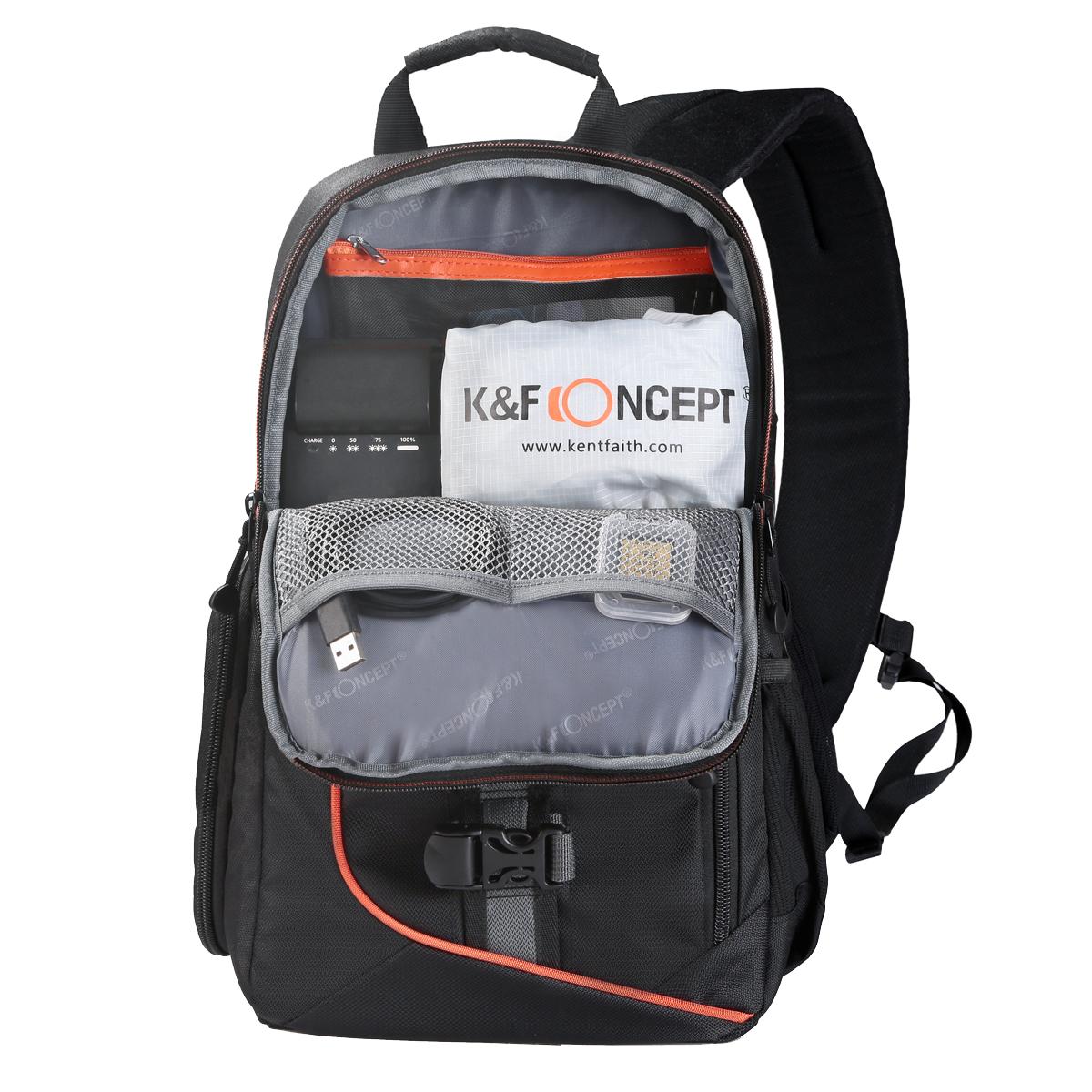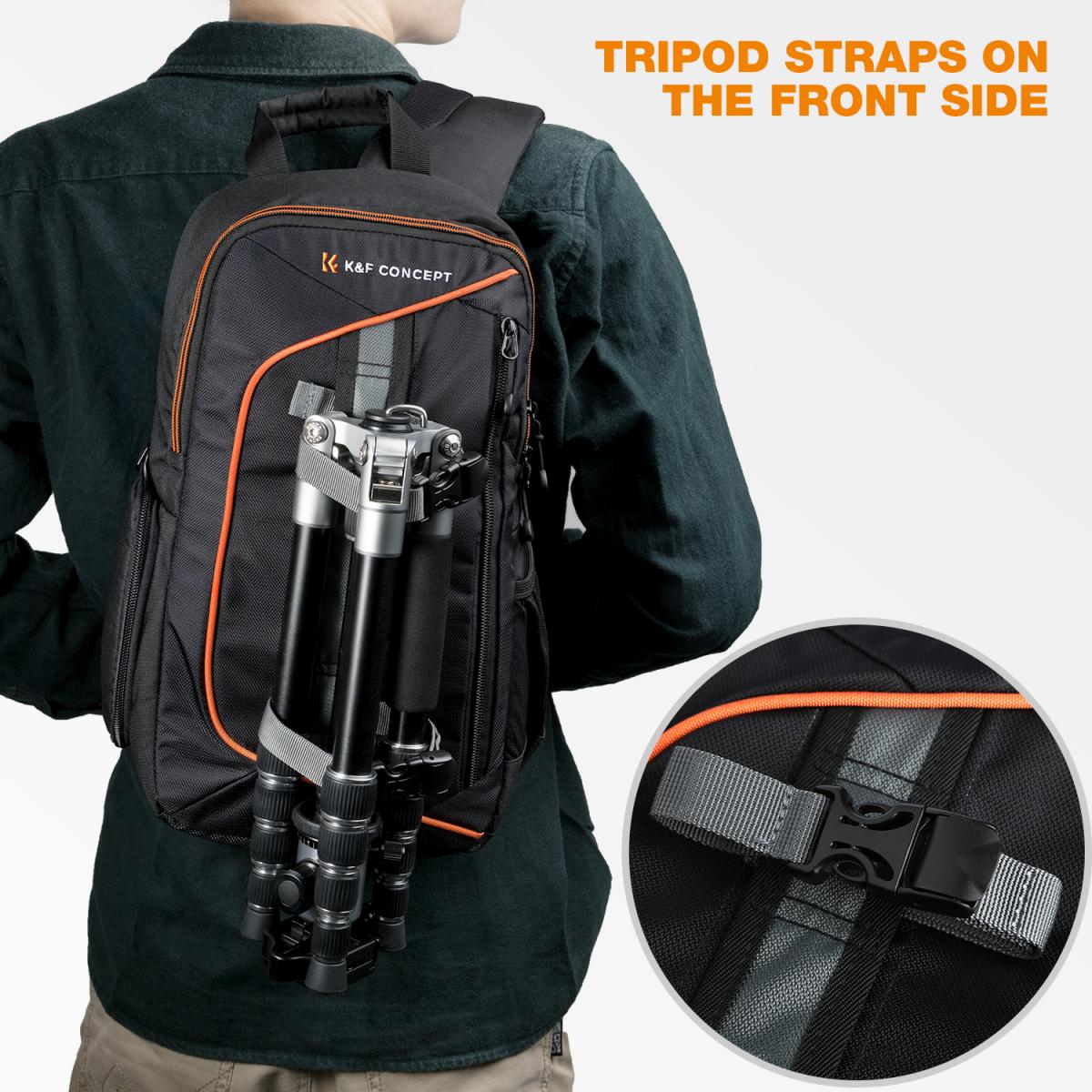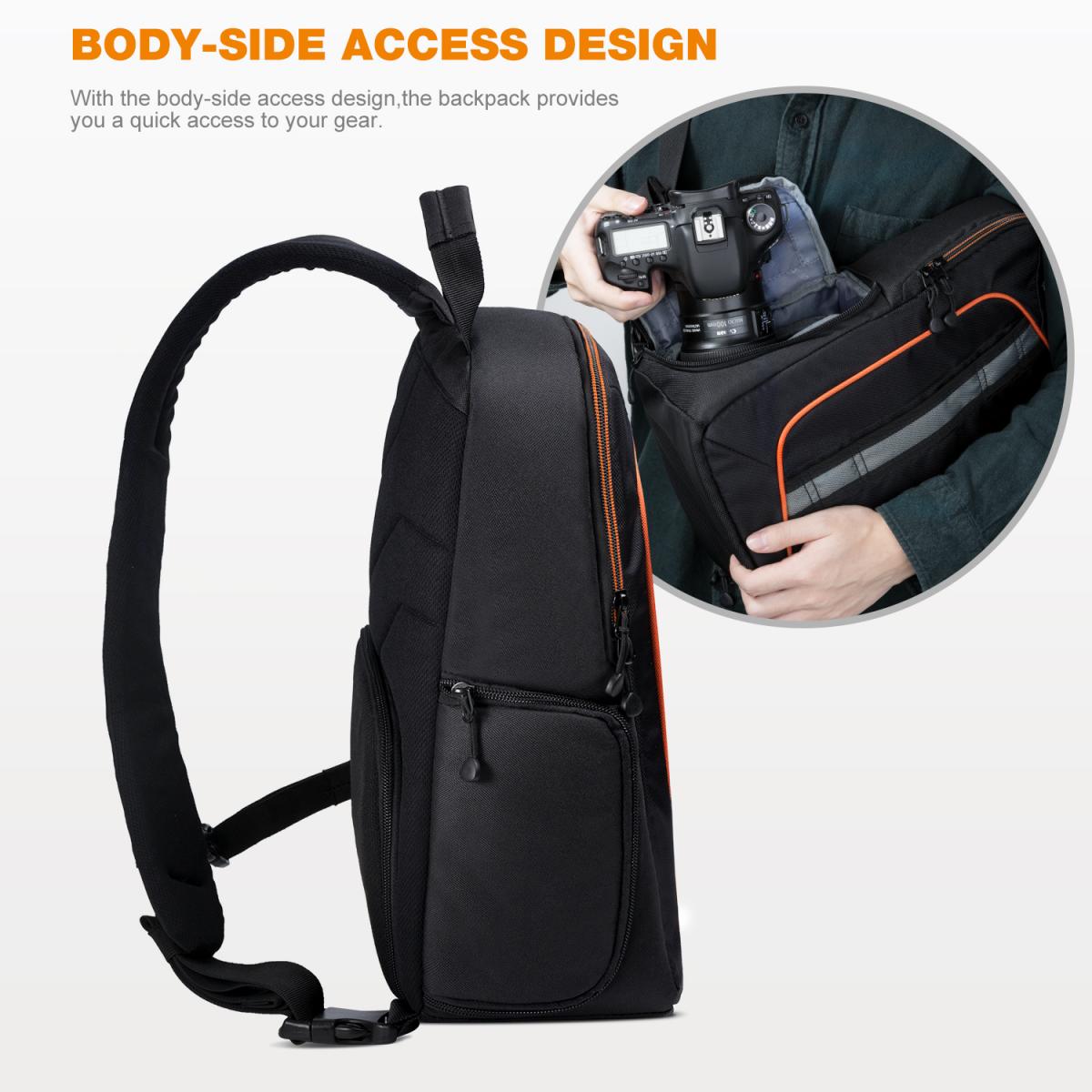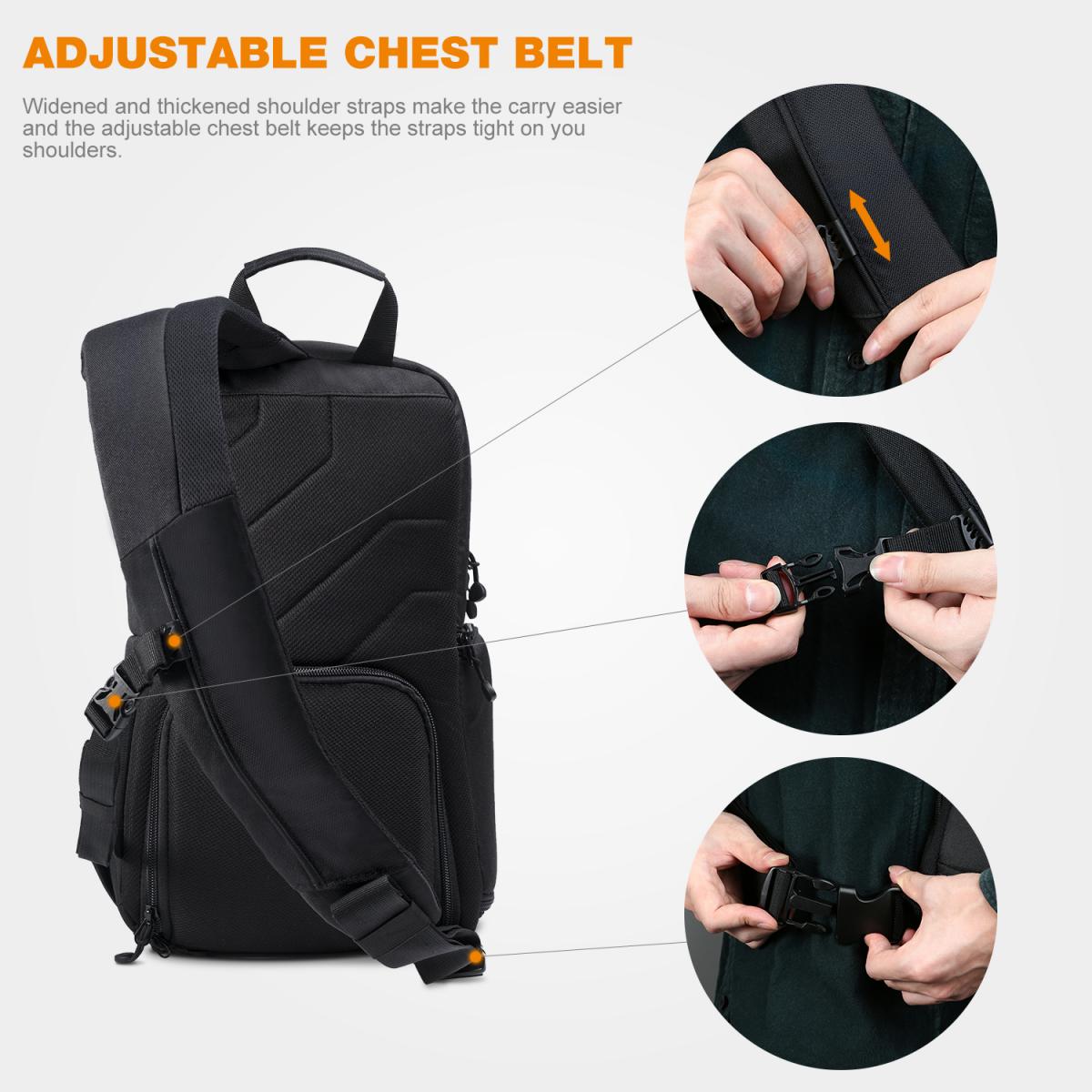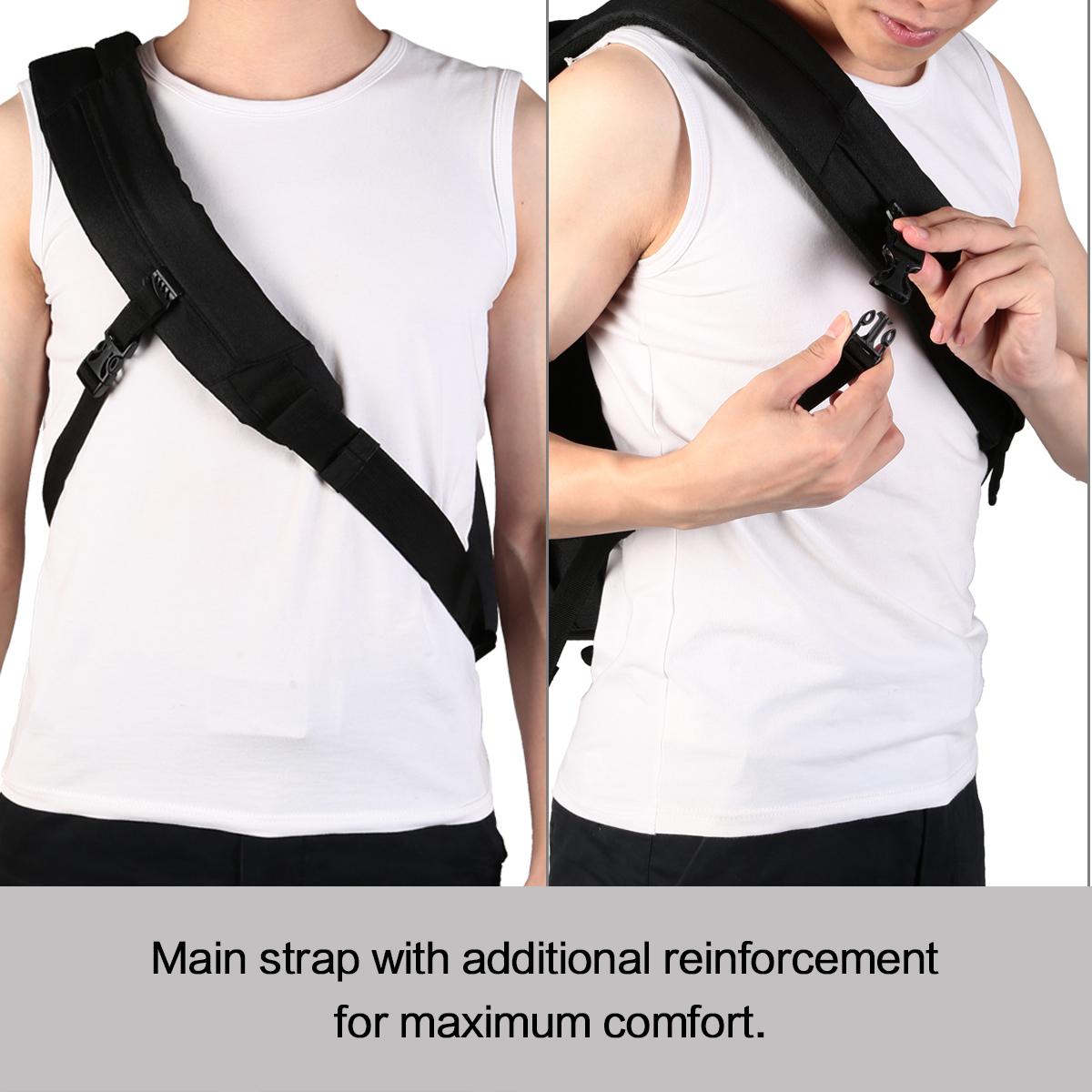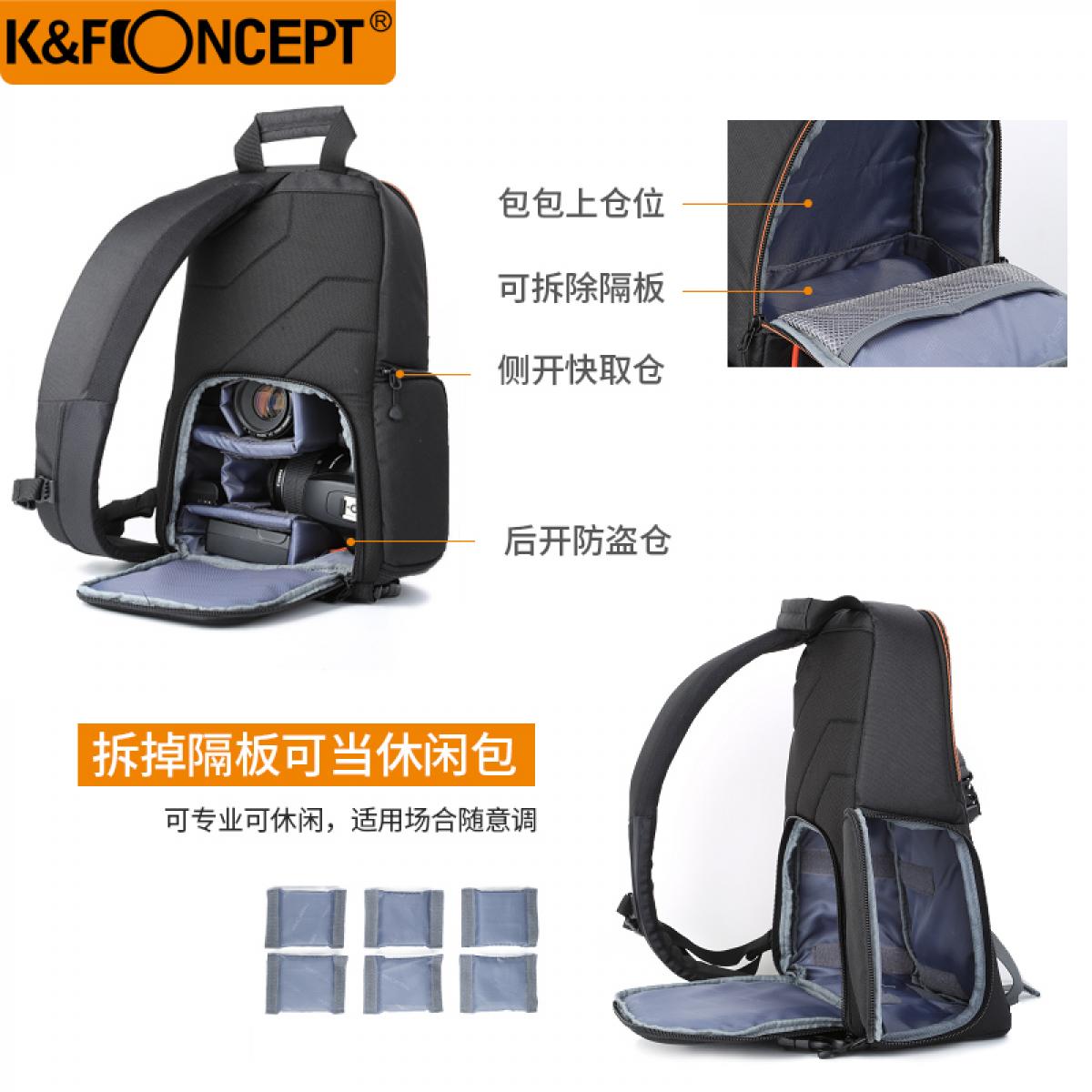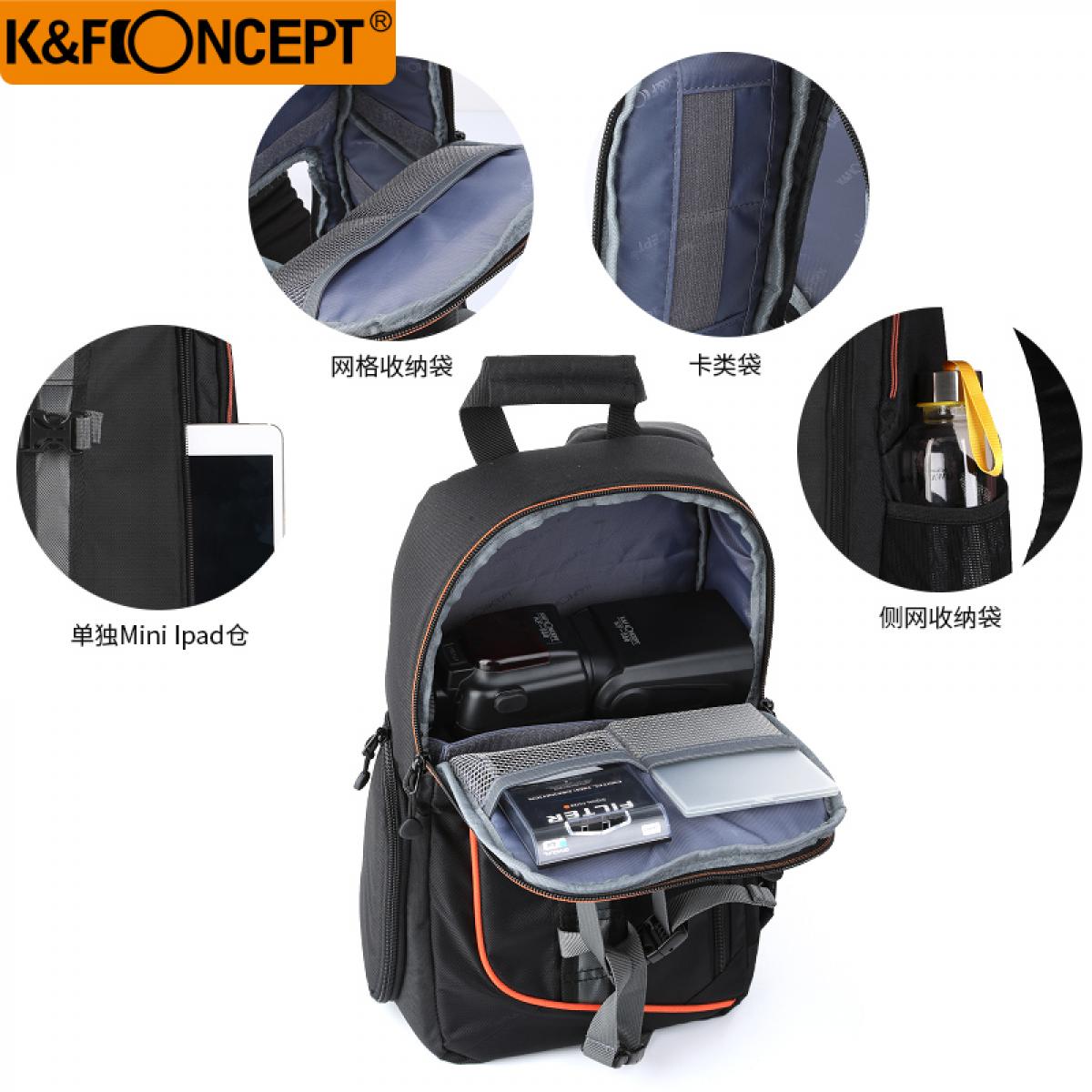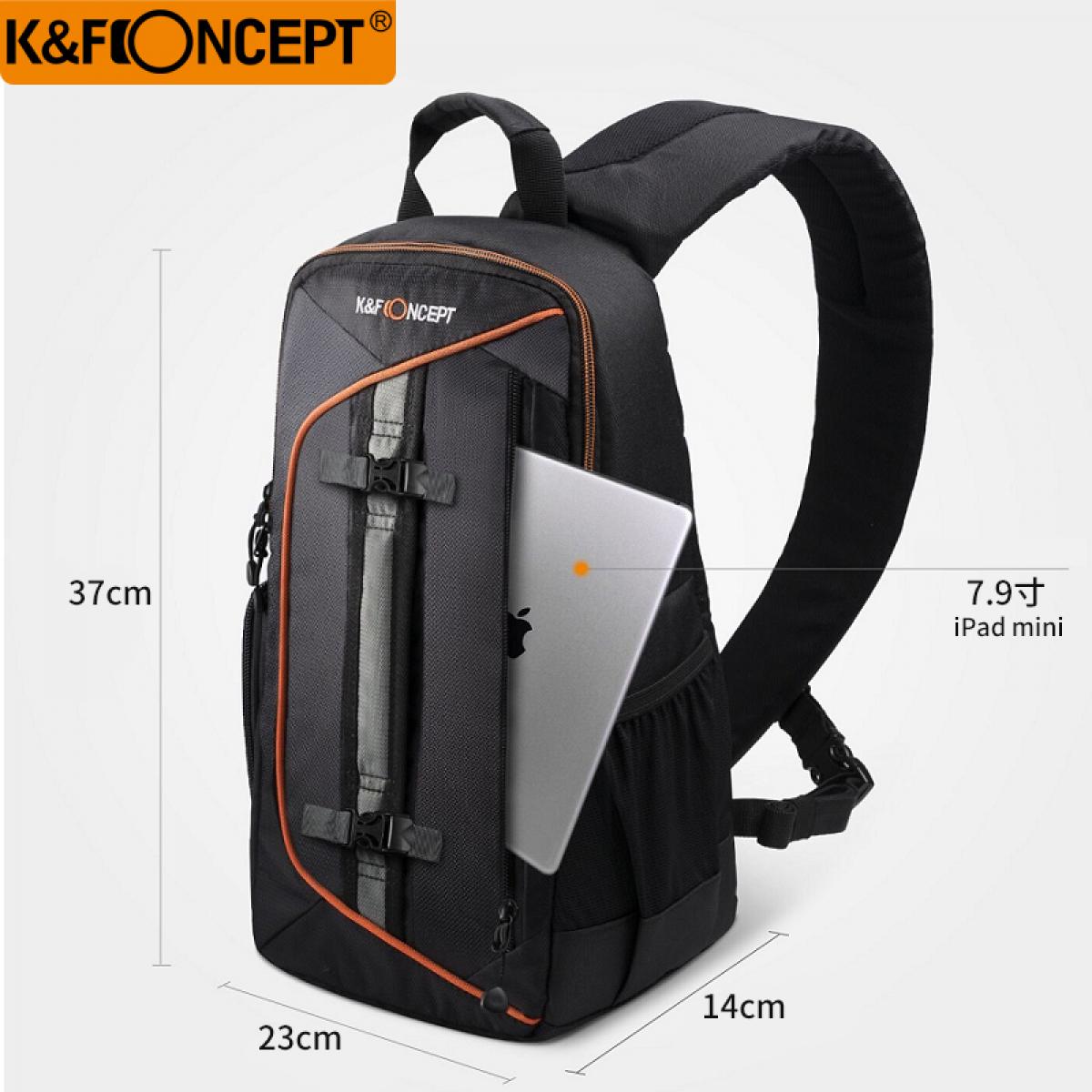 Rating

110 reviews.

10 reviews.

198 reviews.

26 reviews.

3 reviews.

15 reviews.
Price

49,99€

35,99€

42,99€

34,99€

79,99€

53,29€

129,99€

60,99€

102,99€

89,99€

89,99€

69,99€

Model
KF13.050
KF16.006
KF13.044
KF13.087
KF13.092
KF13.103
These images belong to K&F Concept end users.
Budget 10L sling camera bag by K&F Concept | Review and tips
K&F Concept® Sling-Rucksack / Kamerarucksack / Fotorucksack Test
Bag Compartment
Draag-/transportopties
Schoudertas
Camera-ondersteuningsriem
No
Cameracompartiment
1
Lenscompartiment
2
Schermgrootte laptopcompartiment
8 inch
Bag Exterior
Exterieur Kleur:
zwart
Buitenafmetingen
22*14*36cm
Exterieur Materiaal
Polyester
Type sluiting
Buckle
Regenbescherming
Yes
Bag Interior
Maximaal volume
12L
Gewicht
0.58kg
Best verkopende producten